Simply Housecalls, Inc.
Phone: 949-215-9119 Email: support@bettervet.com
...Keeping pets healthy one home at a time...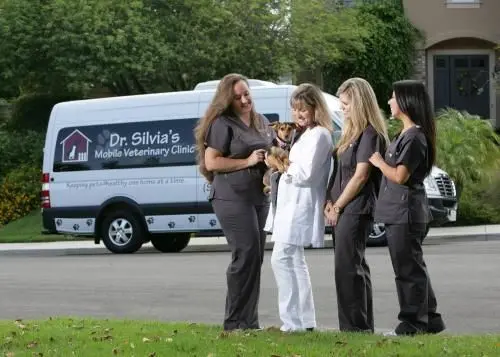 Welcome to Dr. Silvia's Mobile Veterinary Clinic! We hope you find this site helpful and informative regarding the convenience of receiving quality pet care without leaving your home.


Dr. Grossi-Stone brings to you the highest quality, compassionate, and gentle care that will provide your pet with a stress-free visit to the Vet. Our housecall practice helps nervous pets receive veterinary care without fear of the car ride, the clinic or the hospital; this is especially helpful for cats. The ultimate "fear free" experience.

The convenience of in-home care accommodates both the elderly and the multiple pet households. Large dogs that have trouble walking can benefit from not having to leave the home or struggle to get in the car.. Our trained staff will care for your pet in a professional, skilled yet tender manner. You can be assured your pet will be very comfortable while in our hands.

Please visit our Services page for a comprehensive list of the pet care provided by Dr. Silvia's Mobile Veterinary Clinic. We look forward to meeting you and your pets, and forming a lifelong relationship.
Please note:
We no longer work with the mobile clinic van !
All appointments are seen in your home


We are proud members of the following organizations:
American Veterinary Medical Association
Southern California Veterinary Medical Association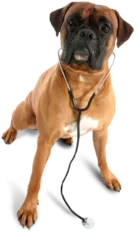 Our Mission~
Deliver the best customer service possible

Treat each and every client like they're our only client

Provide accessible and convenient pet care

Establish good communication between the client and the Veterinarian

Provide highest quality standards of care

Maintain pet health by regular veterinary check-ups

Emphasize preventive medicine

Help our patients enjoy their appointment!